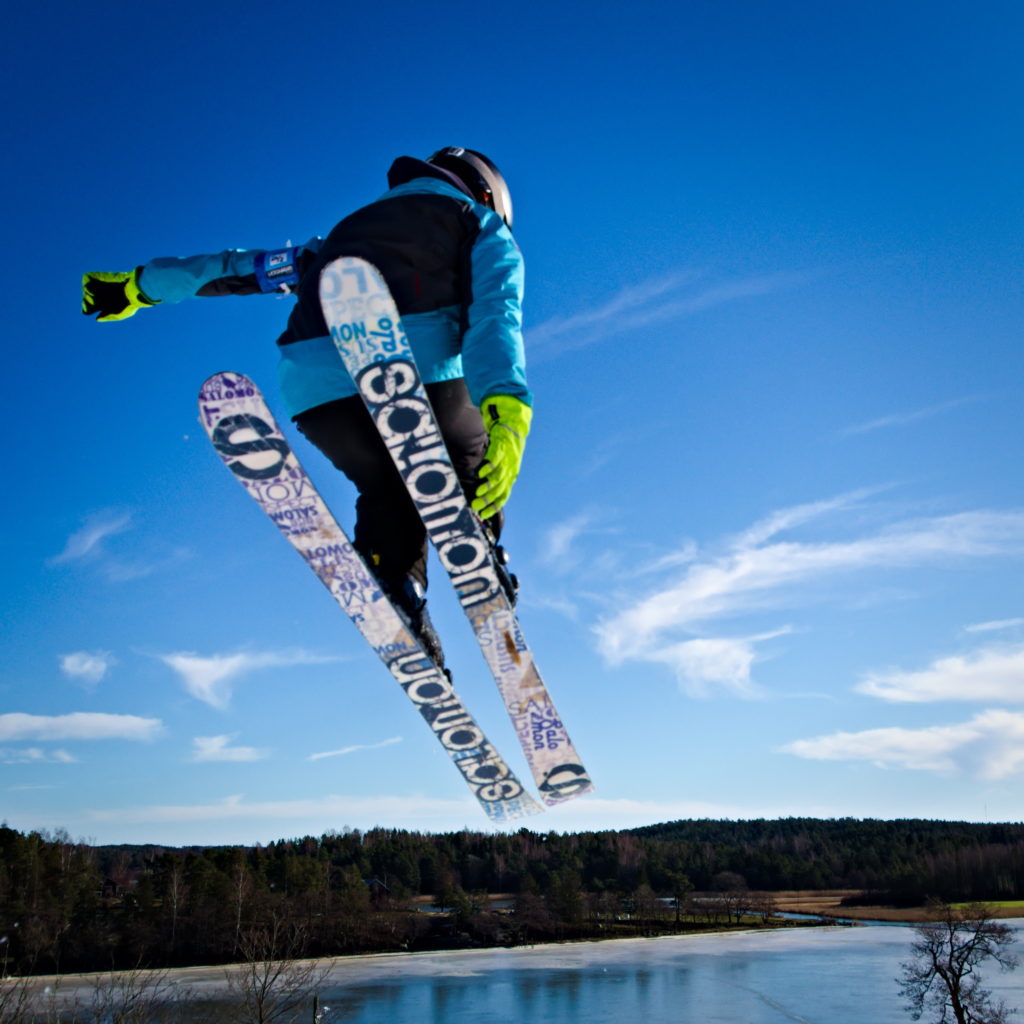 I dagens blogg om mina Photographic Steps blir det bildkavalkad igen. Min kamera tar fortfarande oskarpa bilder, men nu vet jag vad det beror på och det kommer i ett kommande blogginlägg.
Så idag får det bli lite oskarpa actionbilder från en solig februaridag. Germundö Alpin levererar!
Och sist så hittar du en liten överraskning!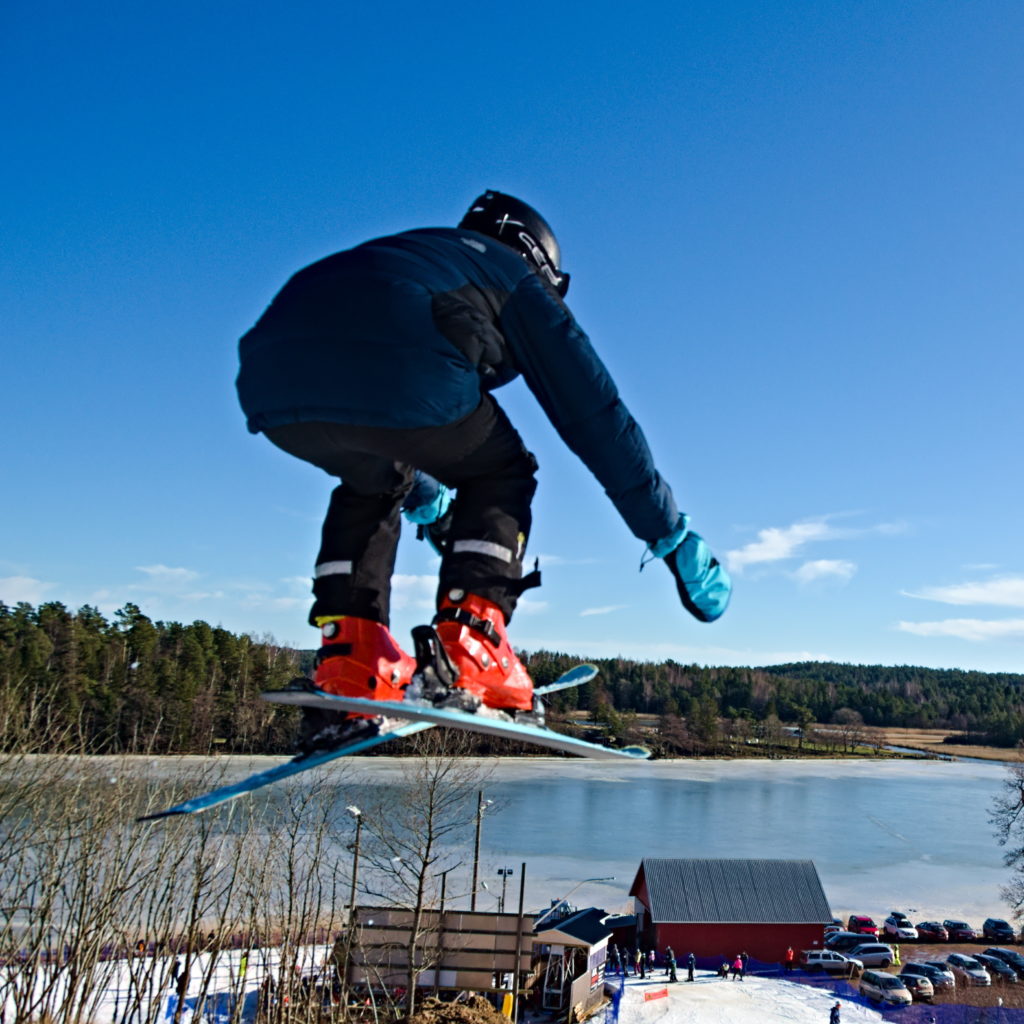 In today's blog about my Photographic Steps, there will be a photo parade again. My camera still takes blurry pictures, but now I know what it's due to and it's coming in a future blog post.
So today there will be some blurry action pictures from a sunny February day. Germundö Alpin delivers!
And lastly, you will find a little surprise!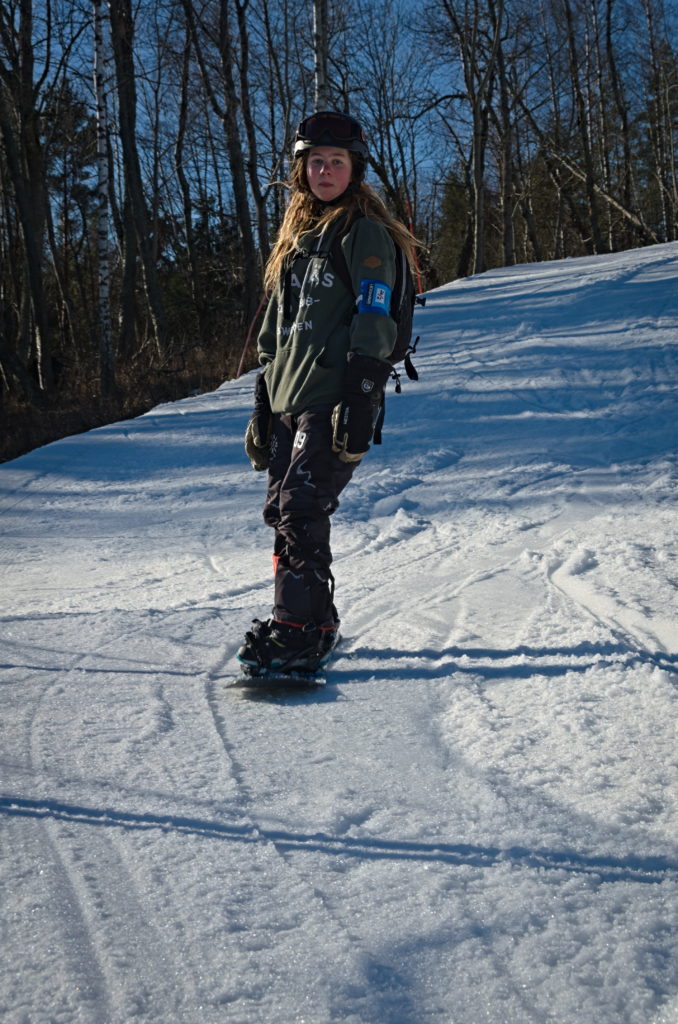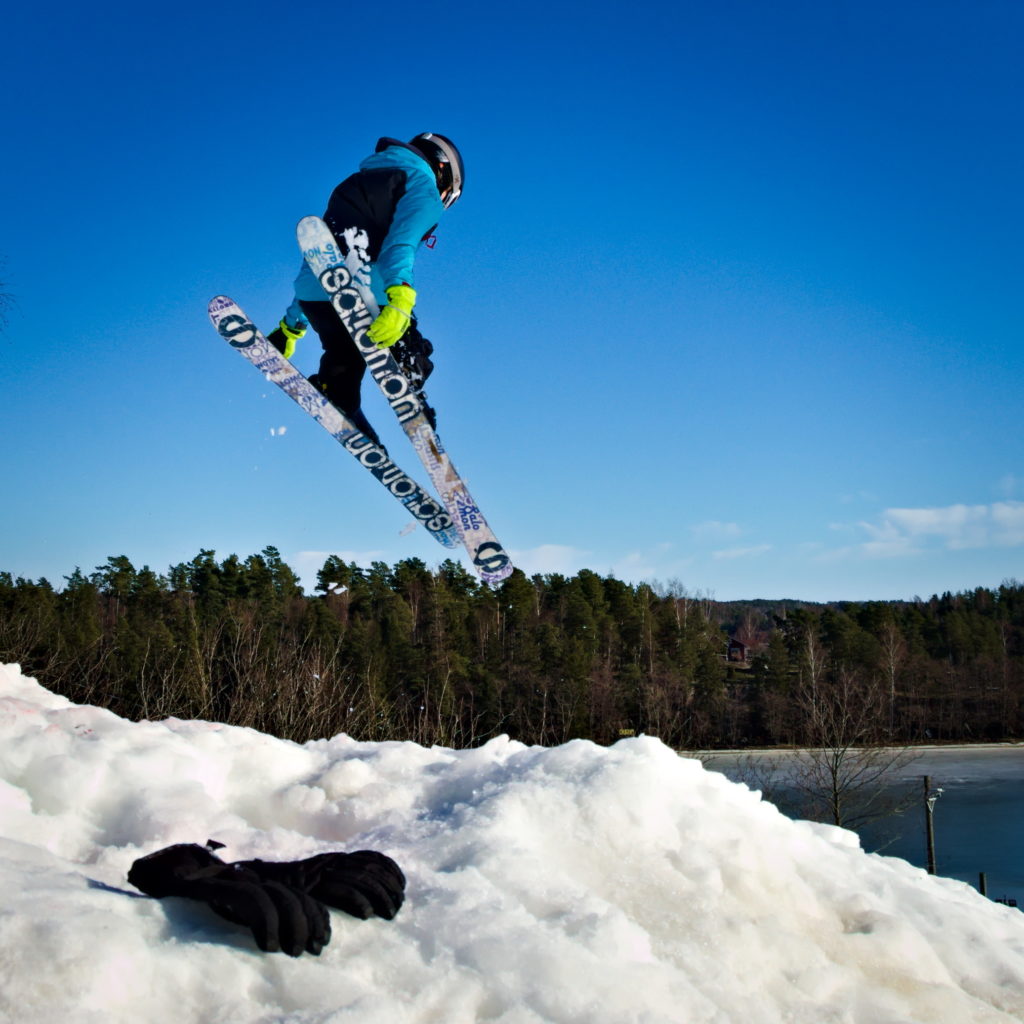 Jag testade att höja ISO till 400 trots solljuset, så att slutartiden kom upp på 1/1600s. Nu vet jag inte riktig om det var i överkant, för skärpan strular, men med tanke på att jag följde åkarna med kameran och åkarnas fart så behövs det säkert en slutartid över 1/1000s.
I tried to raise the ISO to 400 despite the sunlight, so that the shutter speed came up to 1 / 1600s. Now I do not really know if it was in the upper edge, for the sharpness is hassling, but considering that I followed the riders with the camera and the riders' speed, a shutter speed over 1 / 1000s is probably needed.
Jag valde också att ha minste brännvidd, alltså 18 mm på mitt Nikkor 18-200mm, för att dels lyckas placera och följa åkaren innanför bildrutan och också skapa mindre möjlighet till skakningsoskärpa.
I also chose to have the smallest focal length, ie 18 mm on my Nikkor 18-200mm, to partly succeed in placing and following the rider inside the frame and also create less opportunity for shake blur.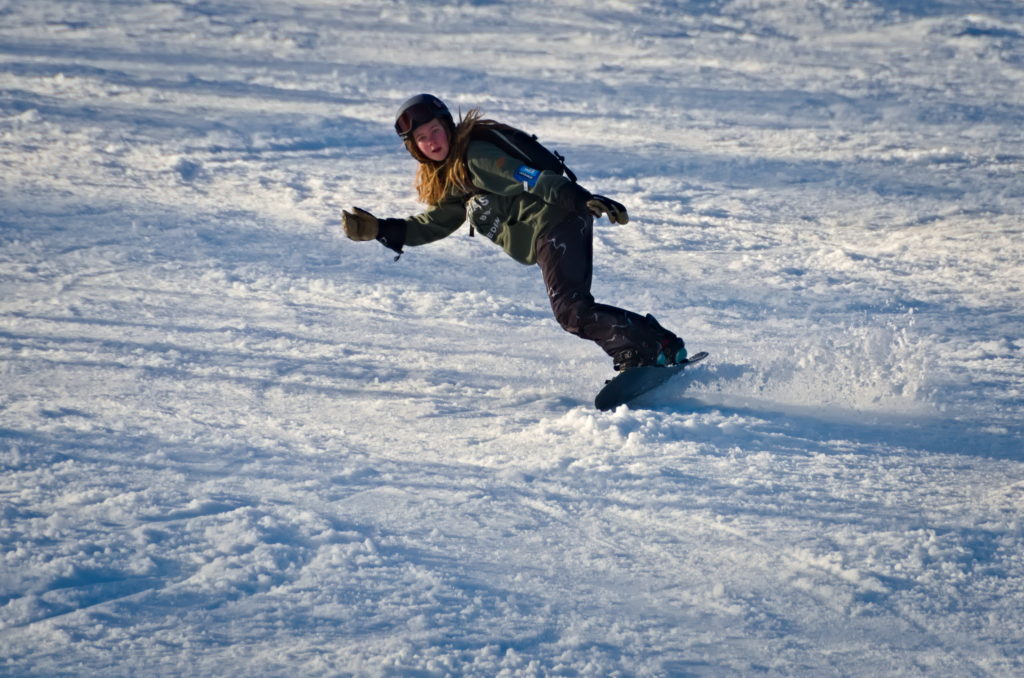 På dessa bilder, när åkaren åker ner mot mig, blev det enklare att följa och skärpan hängde mer på hur autofokusen lyckads hänga med, än att jag rörde mycket på kameran i sidled.
Sista bilden blev till och med skarp!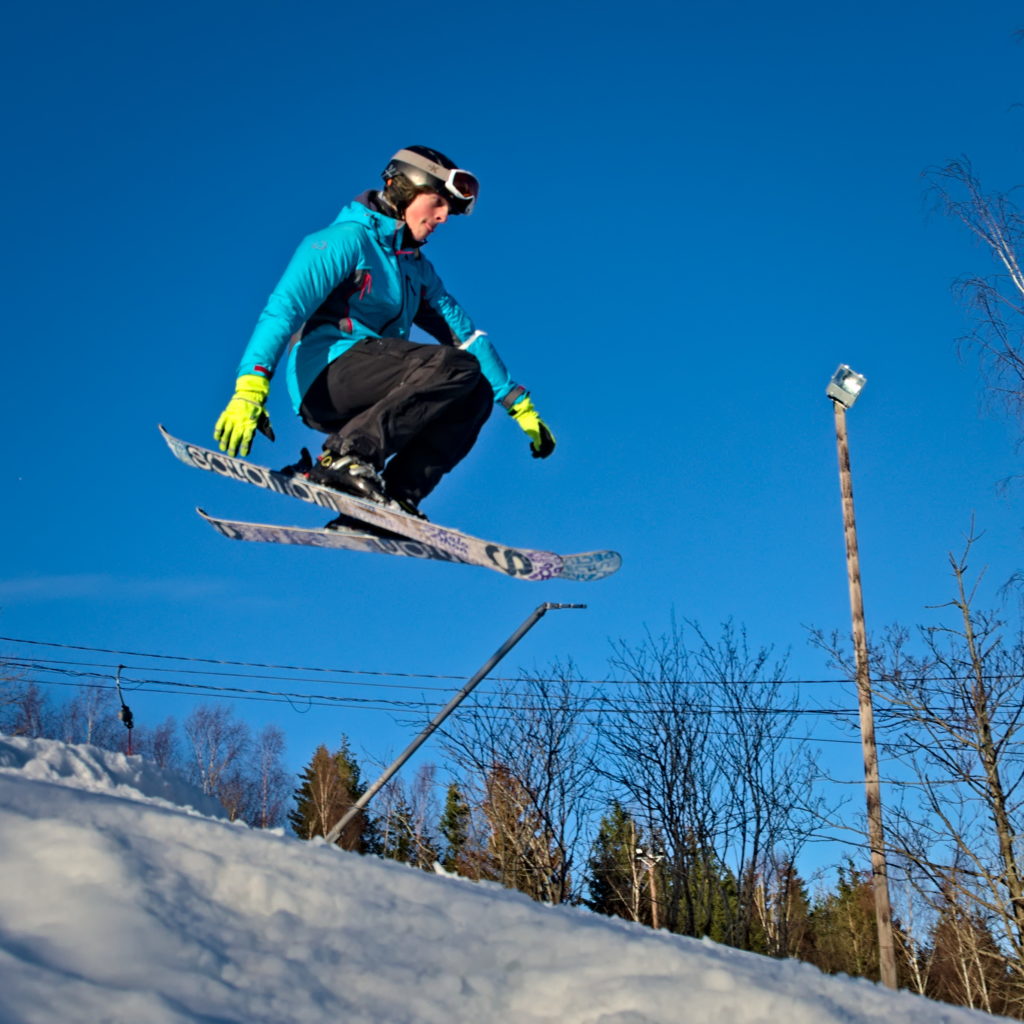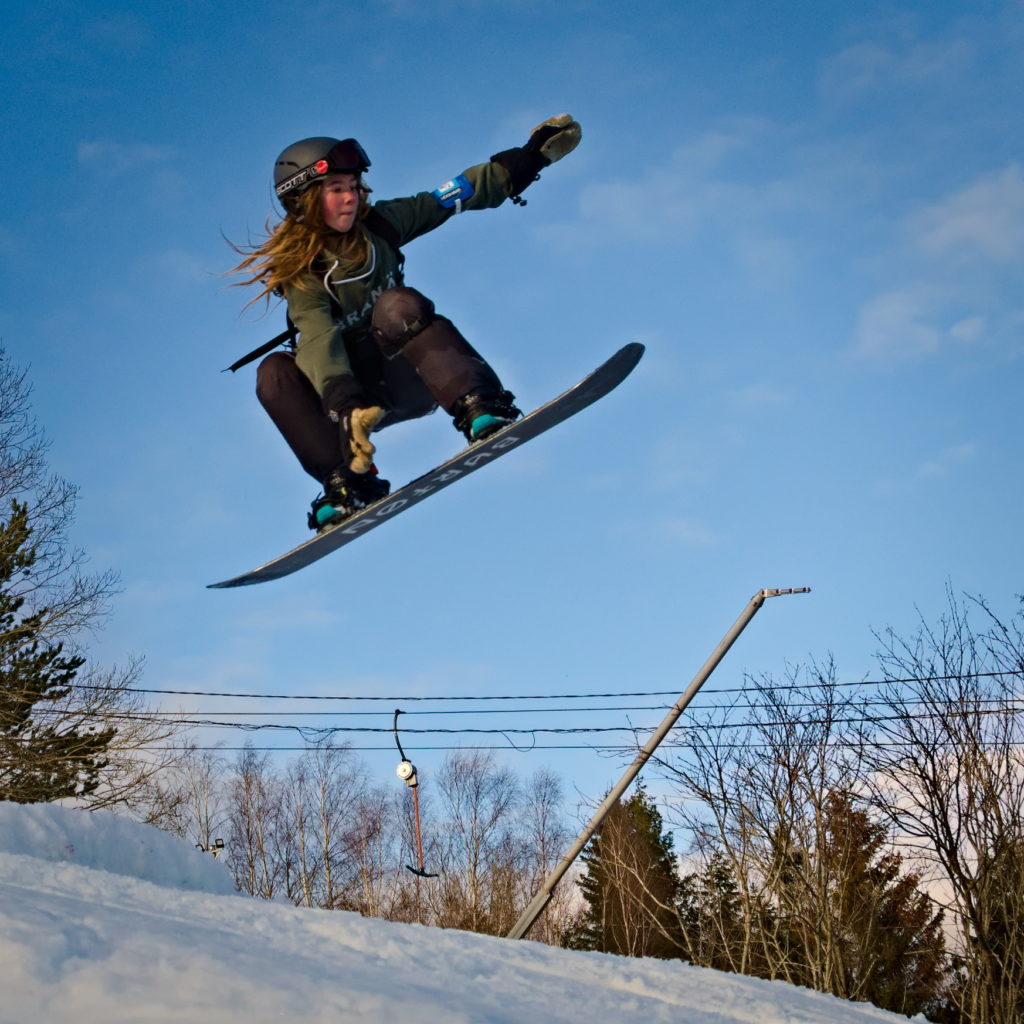 När jag satt och redigerade de sista bilderna på Malva, så slog det mig att man borde kunna sätta ihop bilderna till en panoramabild. Googlade och hittade en instruktion hos GIMP-fantasten Davies Media Design och testade hans förslag att använda Hugin och så här blev det efter inte allt för mycket tricksande!
In these pictures, when the rider goes down towards me, it became easier to follow and the sharpness depended more on how the autofocus managed to keep up, than that I moved the camera a lot sideways.
The last picture was even sharp!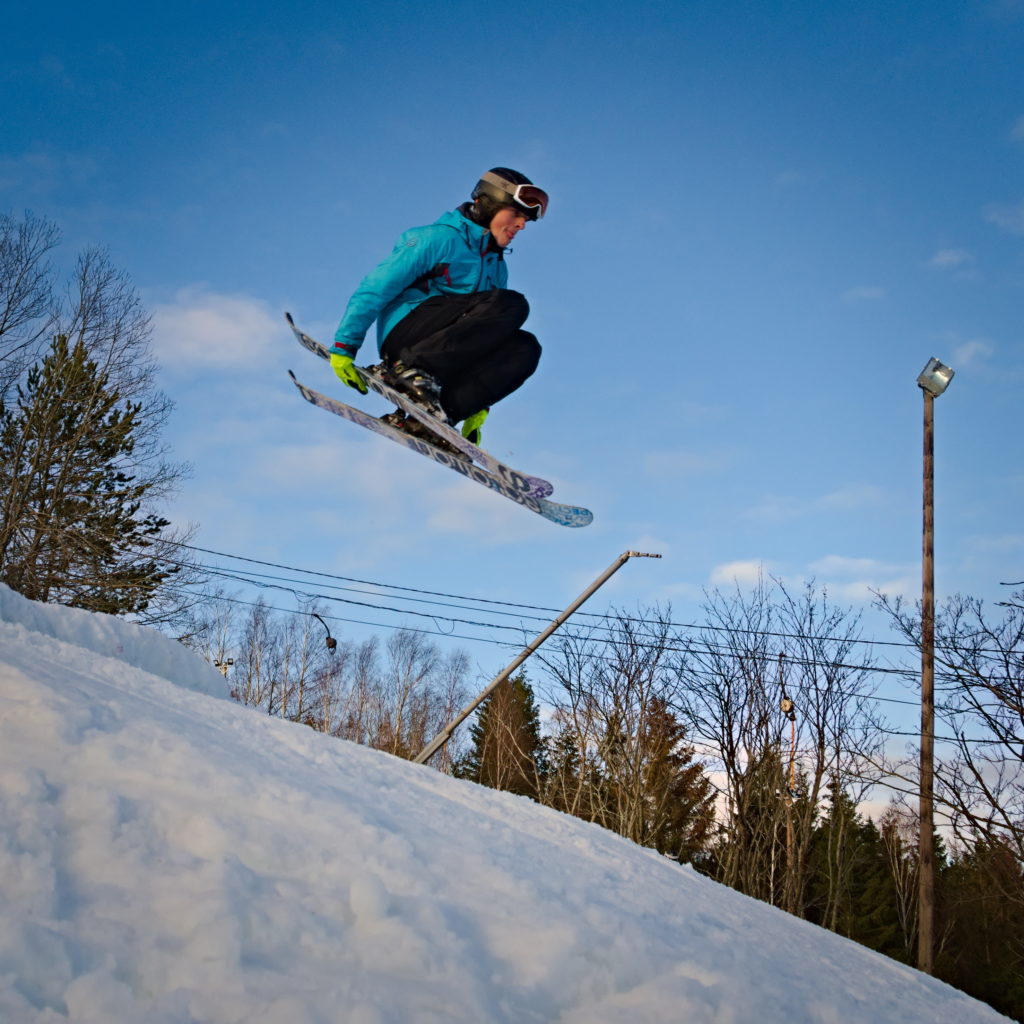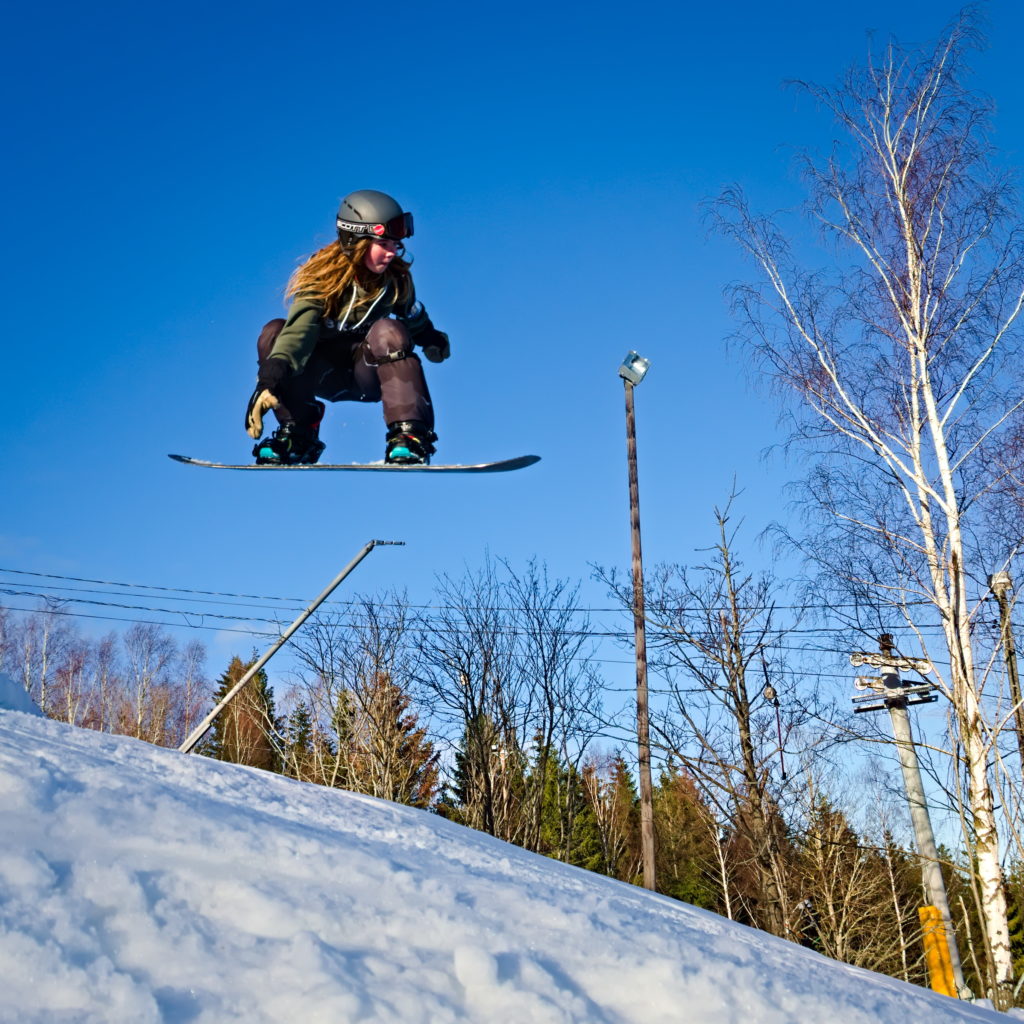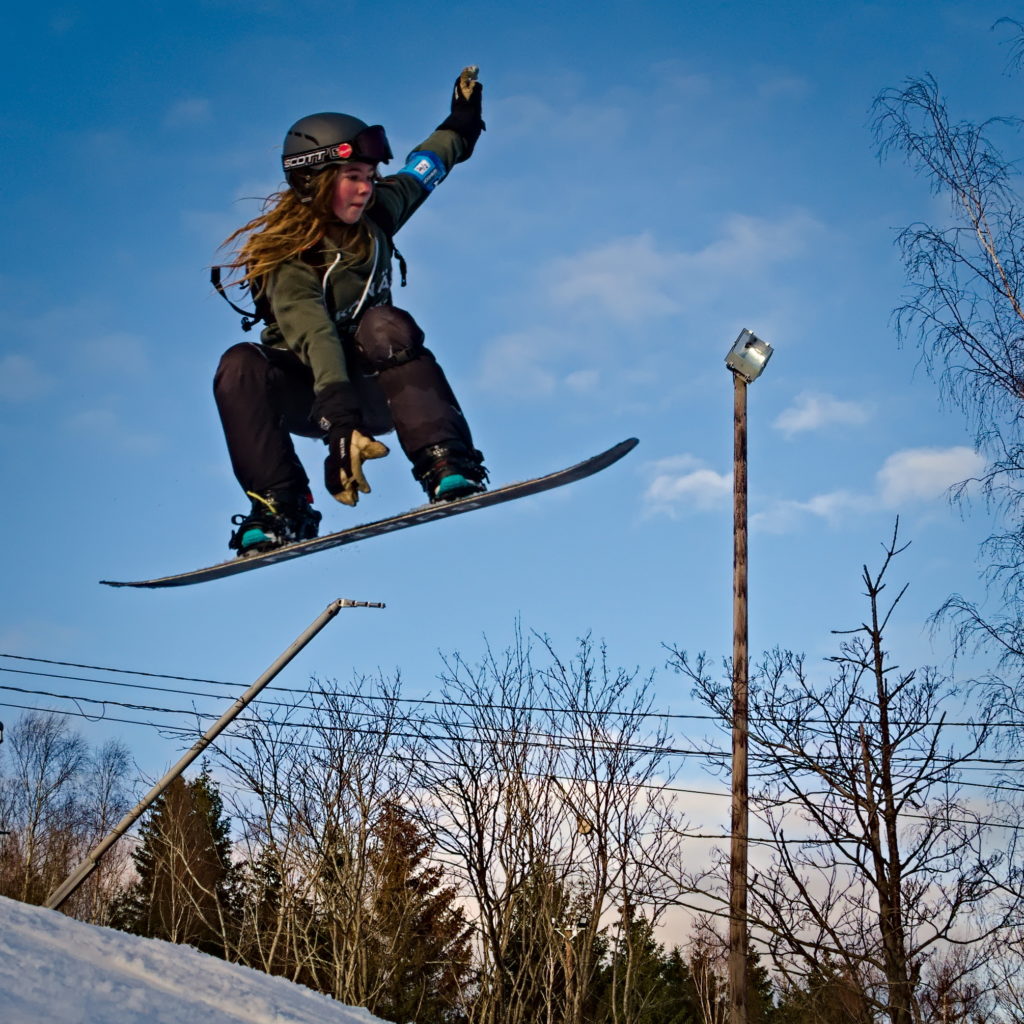 When I sat and edited the last pictures of Malva, it struck me that you should be able to put the pictures together into a panoramic picture. Googled and found an instruction from the GIMP fan Davies Media Design and tested his proposal to use Hugin and this is how it turned out after not too much trickery!

Hur coolt som helst!
Har inte tid för denna bloggpost, men alla bilder på hoppen är en i en serie, för jag använde det snabbaste flerbildsläget på 6 bilder i sekunden, vilket betyder att jag kan göra en panorama av nästan alla hoppen!
Det gäller att ha tungan rätt i mun bara!
How cool!
Do not have time for this blog post, but all the pictures of the jumps are one in a series, because I used the fastest multi-image mode at 6 frames per second, which means I can make a panorama of almost all the jumps!
It's just a matter of keeping your tongue in your mouth (or outside)!
Nästa vecka blir det möjligen is i solsken, men vi får se!
Har du tagit några actionbilder på senaste tiden?
Next week there may be ice in the sunshine, but we'll see!
Have you taken any action pictures lately?