– Här är de!
– Jag sätter upp våra skidor!
– Hjälp mig med honom, han verkar ha svimmat!
– Var har du ont någonstans? Jag kan sätta ett stöd för armen.
Det är full fokus och gruppen jobbar på med de skadade som ligger eller sitter i pisten.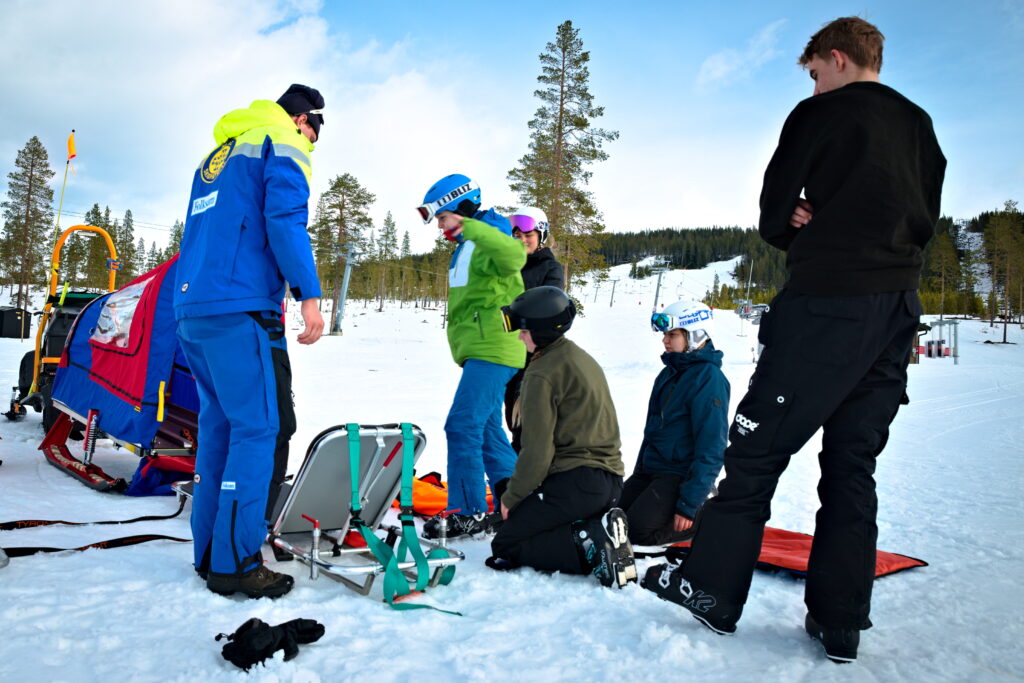 Under vår dag i Idre Himmelfjäll för Ski patrol Junior, får en skolklass från Strandskolan i Idre komma upp och testa på patrulljobbet.
– Here they are!
– I'm setting up our skis!
– Help me with him, he seems to have passed out! – Where do you have pain? I can put a support for the arm.
There is full focus and the group is working on the injured who are lying or sitting on the slopes.
During our day in Idre Himmelfjäll for Ski patrol Junior, a school class from Strandskolan in Idre gets to come up and try the patrol job.
Vi började med ett stationssystem med tre stationer. En station var att ta räddningspulkan ned för de röda pisterna. En annan var en genomgång av vår räddningspulka till snöskotern och testa på att fixera arm- och benbrott. Den sista stationen var göra HLR (hjärt- lungräddning) på docka.
We started with a station system with three stations. One station was to take the rescue sled down the red slopes. Another was a review of our rescue sled for the snowmobile and testing fixing broken arms and legs. The last station was doing CPR (cardiopulmonary resuscitation) on a doll.
Jag fick äran att ta stationen med HLR och Juniorerna fick jobba på med kompressioner och hitta rätt tempo och tryck. Little Anne, som dockorna kallas för, kan kopplas till en mobiltelefon och där får man upp hur väl kompressionerna görs och att man håller rätt takt. Alla hitta rätt efter lite övning och takten hölls med sången "Här kommer Pippi Långstrump"!
Om jag skulle få en hjärtstillestånd och någon skulle sjunga Pippilåten för mig när de jobbade med kompressioner, skulle jag i alla fall dö lite lyckligare, om de inte skulle få igång mig!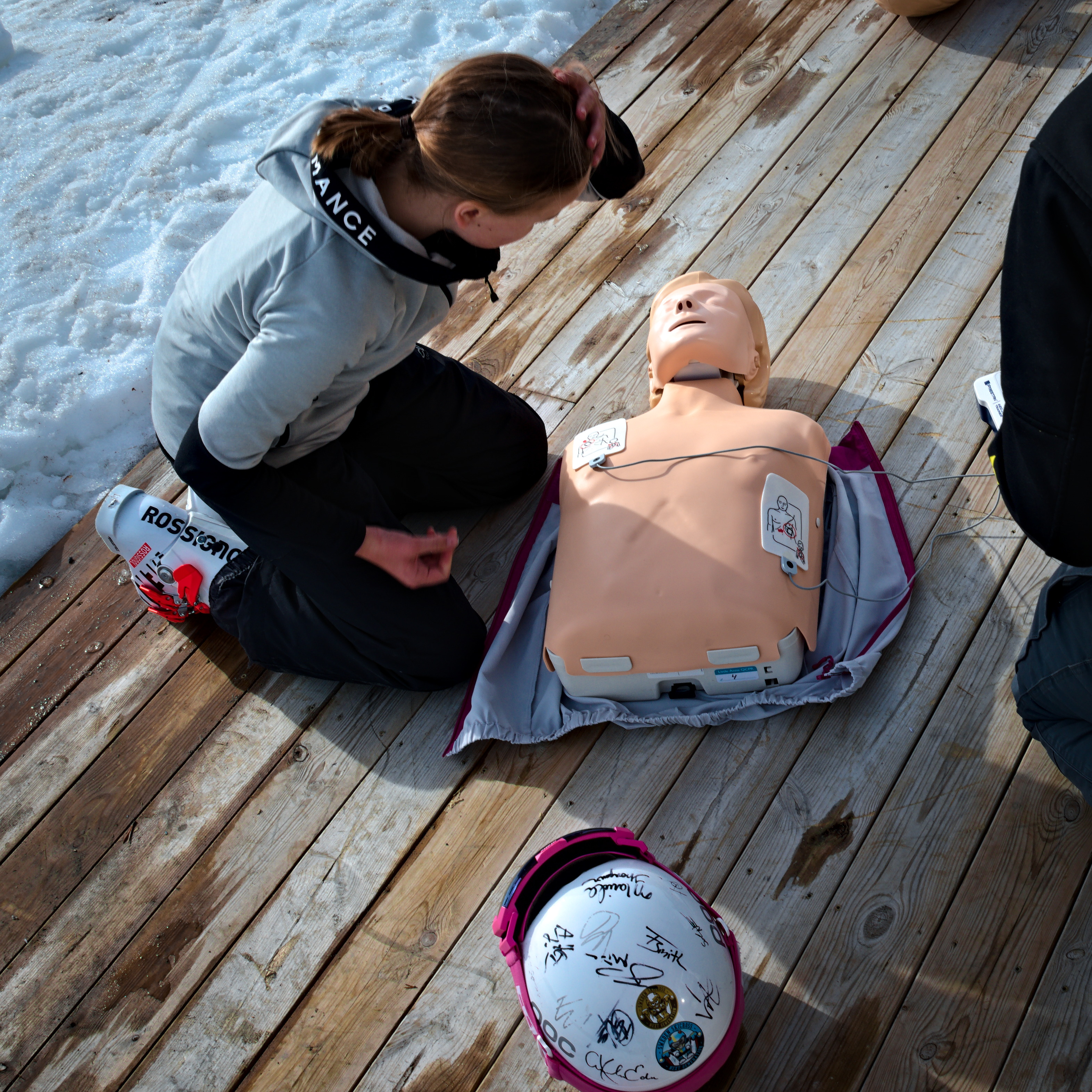 De kom även till insikt i att det är jobbigt att hålla igång ett hjärta om man ska hålla på mer än en minut!
Gruppen vid snöskotern fick testa Sam Splint som är en stabiliserande, formbar skena som används vid främst armbrott och Qviksplint som fixerar och sträcker lårbensbrott efter reponering.
I had the honor of taking the station with CPR and the Juniors had to work on compressions and finding the right pace and pressure. Little Anne, as the dolls are called, can be connected to a mobile phone and there you can see how well the compressions are done and that you are keeping the right pace. Everyone got it right after a little practice and the tempo was kept up with the song "Here comes Pippi Longstocking"!
If I went into cardiac arrest and someone sang the Pippi song to me while they were doing compressions, I'd at least die a little happier if they didn't get me going!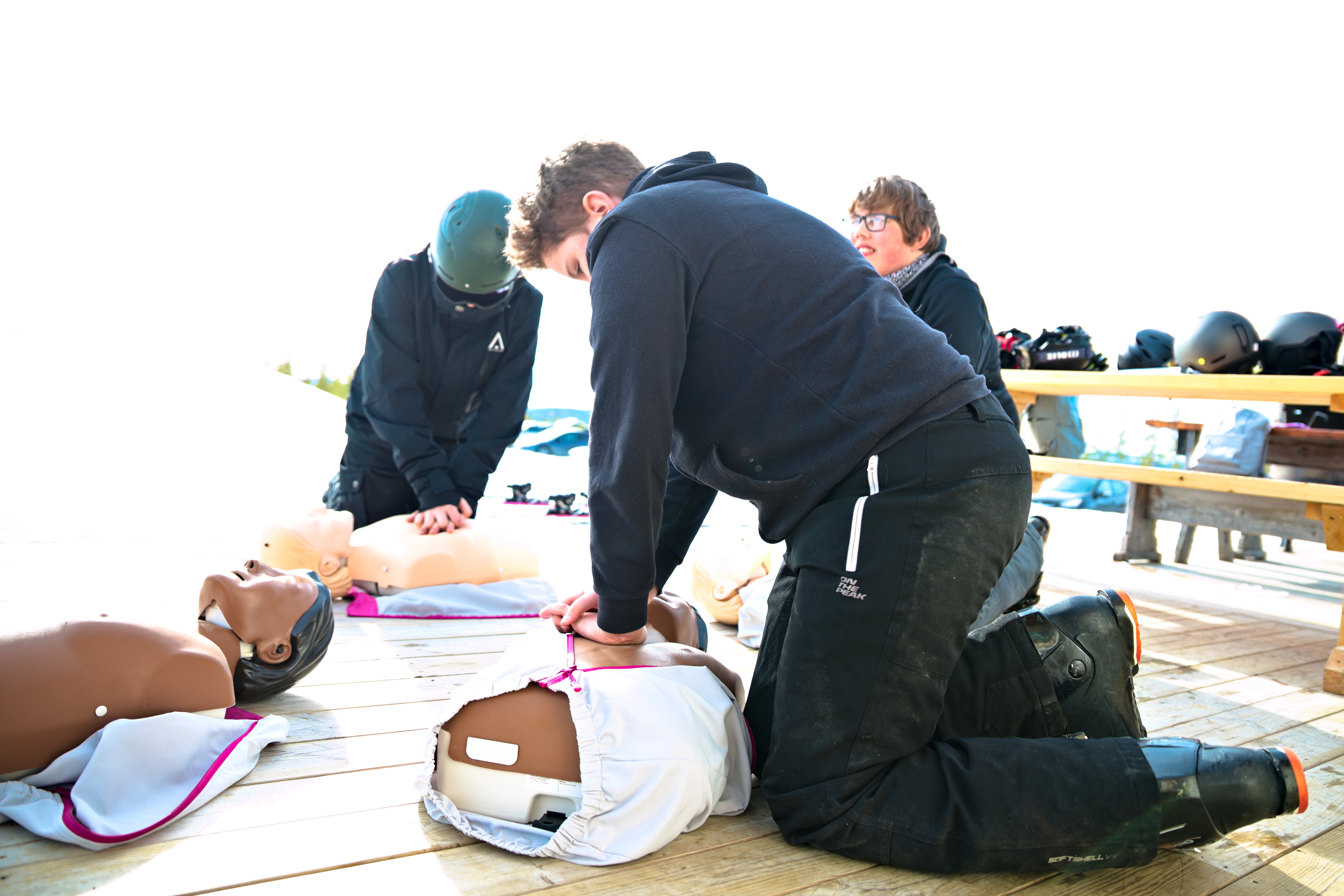 They also came to the realization that it is hard to keep a heart going if you have to keep it going for more than a minute!
The group at the snowmobile got to test the Sam Splint, which is a stabilizing, malleable splint used primarily for arm fractures, and the Qvik Splint, which fixes and stretches femur fractures after reposition.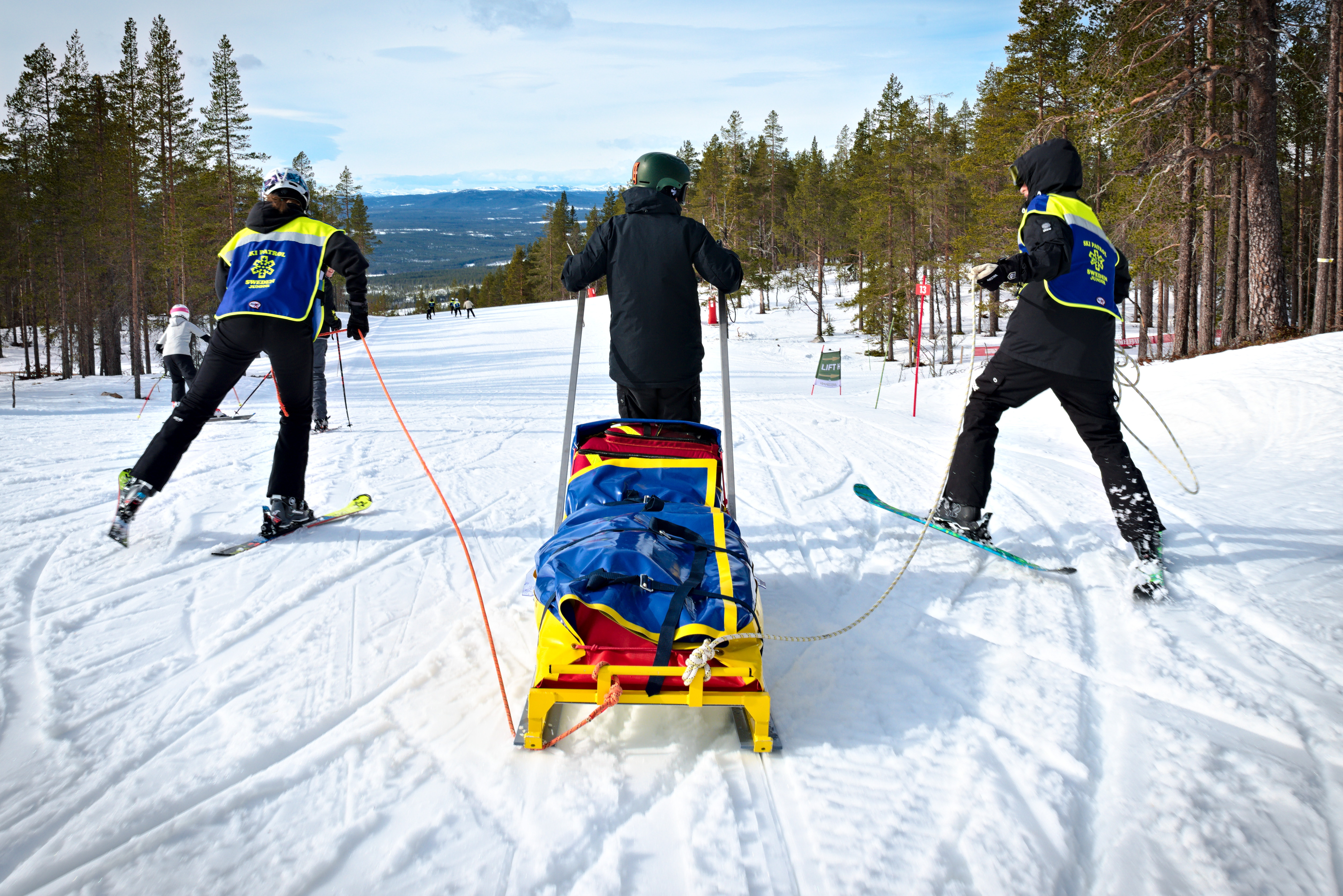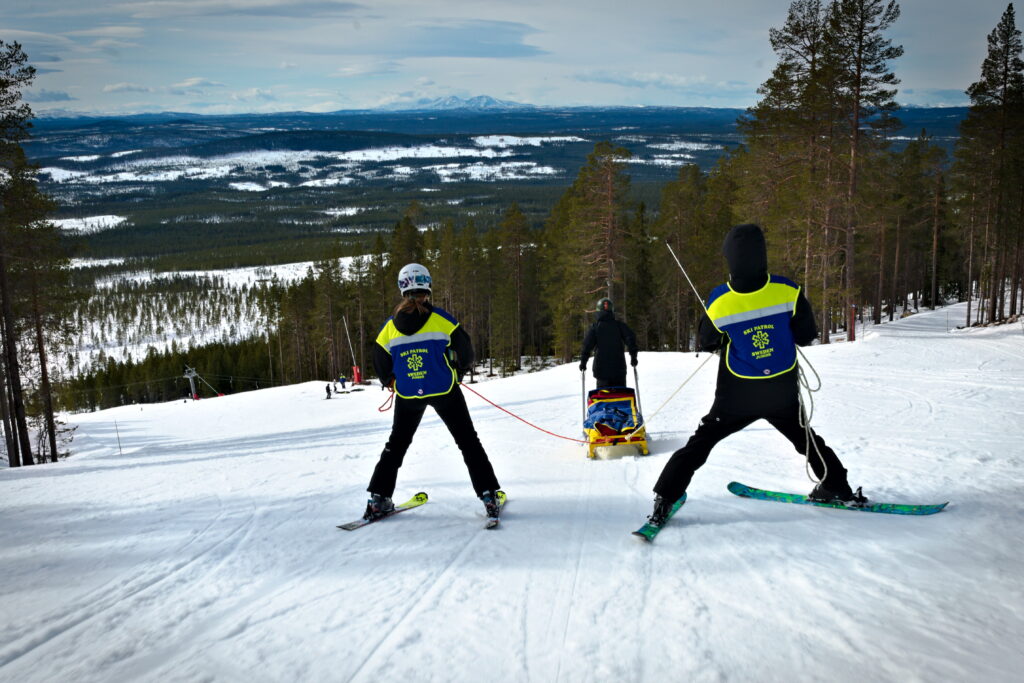 Sedan kom det som denna blogg började med. En övning för att få testa sina nyvunna kunskaper! Några elever fick vara skadade och resten av klassen agerade skidpatrull.
Then came the thing that started this blog. An exercise to test your newly acquired skills! Some students were injured and the rest of the class acted as ski patrol.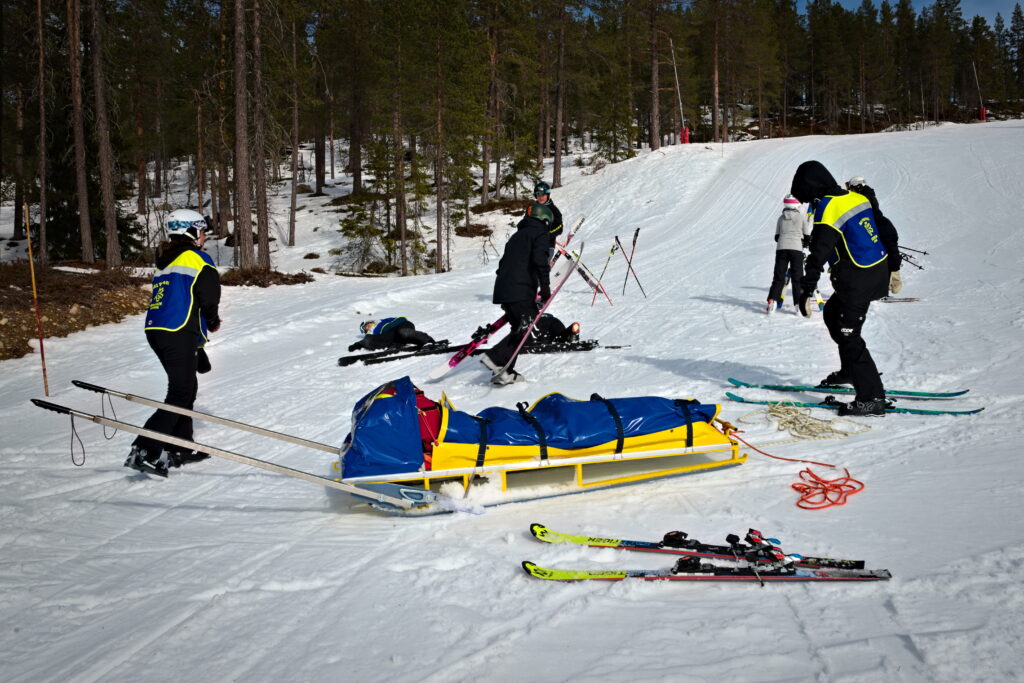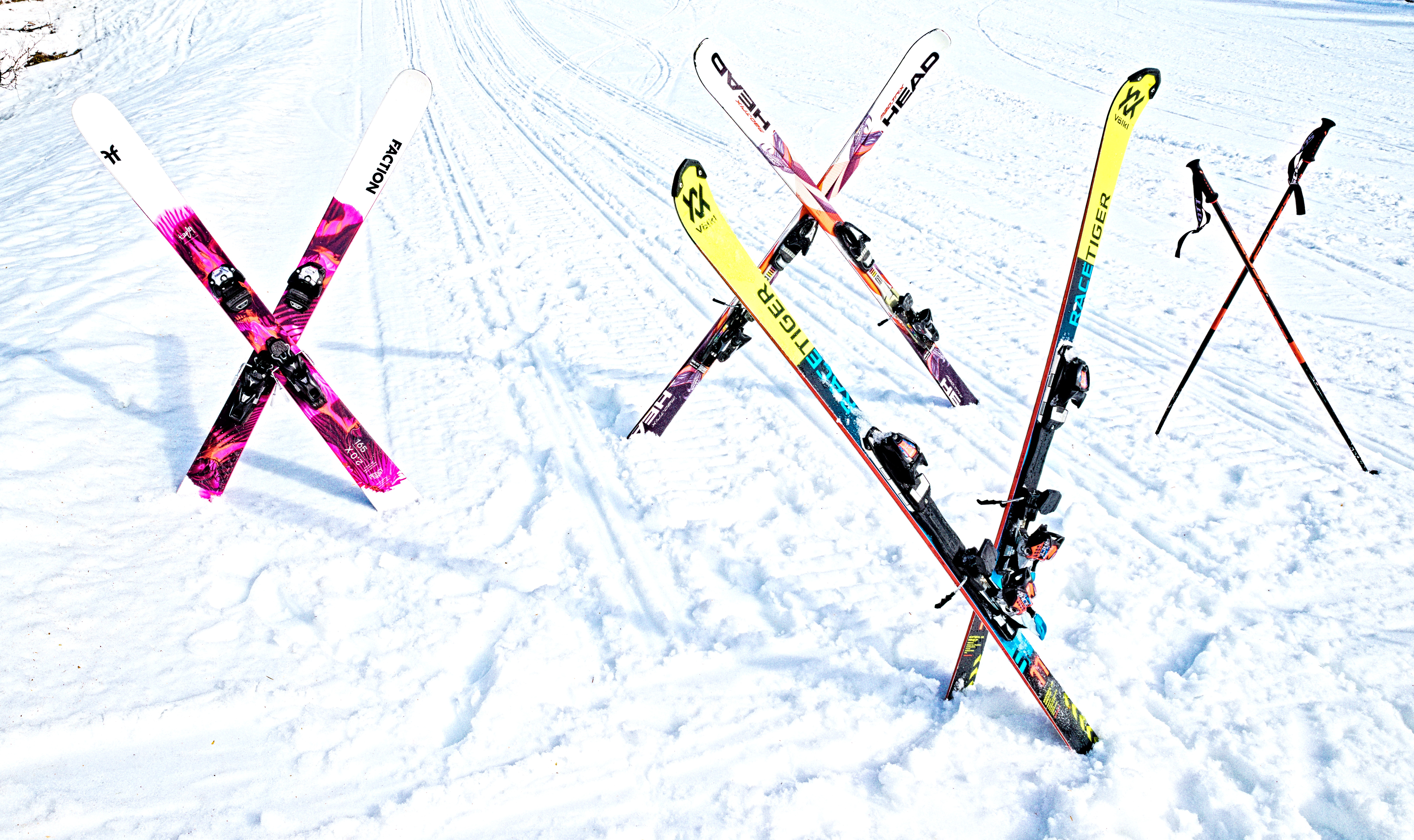 På bara några timmars instruktioner och kortare övning lyckas de väldigt bra med sin insats på plats och de fick även ner de skadade från berget utan att förvärra skadorna! Fint väder och intresserade ungdomar gjorde det till ett lyckat arrangemang.
Ski patrol Junior-dagen är framtagen och sanktionerad av Fédération Internationale des Patrouilles de Ski (FIPS) som är hela världens skidpatrullers intresseorganisation.
I år var det 9 anläggningar i Sverige som anordnade dagar. Råkar du vara lärare och jobba i en skola i närheten av en skidanläggning? Ta då kontakt med Skidpatrullen där och fråga om det är möjligt att de ordnar en Ski patrol Junior dag!
The Ski patrol Junior day is developed and sanctioned by the Fédération Internationale des Patrouilles de Ski (FIPS), which is the world's ski patrol interest organization.
This year, there were 9 ski resorts in Sweden that organized days. If you happen to be a teacher and work in a school near a ski resort? Then contact the Ski Patrol there and ask if it is possible for them to organize a Ski Patrol Junior day!