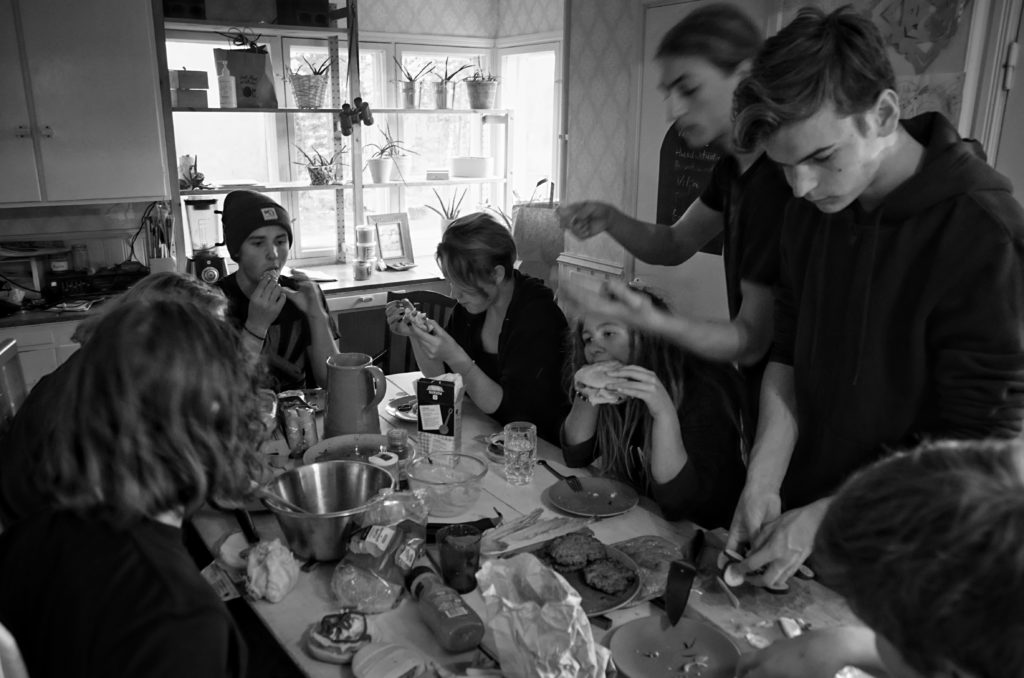 Det är varmt. Det är fuktigt. Oset från stekpannan på spisen sprider sig i rummet. Det är trångt. Det är högljutt med en väldigt munter touch.
Det är kalas. Födelsedagskalas och hungriga magar ska mättas med hamburgare och vegoburgare.
It is hot. It's humid. The fumes from the frying pan on the stove spreads in the room. It is tight. It's loud with a very cheerful touch.
It's a party. Birthday party and hungry stomachs should be filled with burgers and veg burgers.
Det stojas och stimmas medans man skär upp grönsaker och bygger sina burgare på höjden.
Det klickas majo och ketchup på både burgare och pommes och lite hamnar bredvid.
Små munnar greppar stora burgare och i stora munnar försvinner pommes i rasande fart.
It romps and ramps while you cut up vegetables and build your burgers on the height.
Mayo and ketchup are clicked on both burgers and fries and a little ends up next to it.
Small mouths grip big burgers and in big mouths fries disappear at breakneck speed.
Saker hamnar på golvet men det gör inget, för där finns en hungrig hund.
– Finns det mer lök?
– När ska vi se Hamilton?
– Vem har gurkan?
– Hamilton?
– Var tog mina pommes ivägen?
– Ja, musikalen.
– Jag orkar inte mer!
– Ikväll någon gång.
– Mer majo!
Things end up on the floor but it does not matter, because there is a hungry dog.
– Are there more onions?
– When are we going to see Hamilton?
– Who has the cucumber?
– Hamilton?
– Where did my fries go?
– Yes, the musical.
– I am full!
– Tonight sometime.
– More mayo!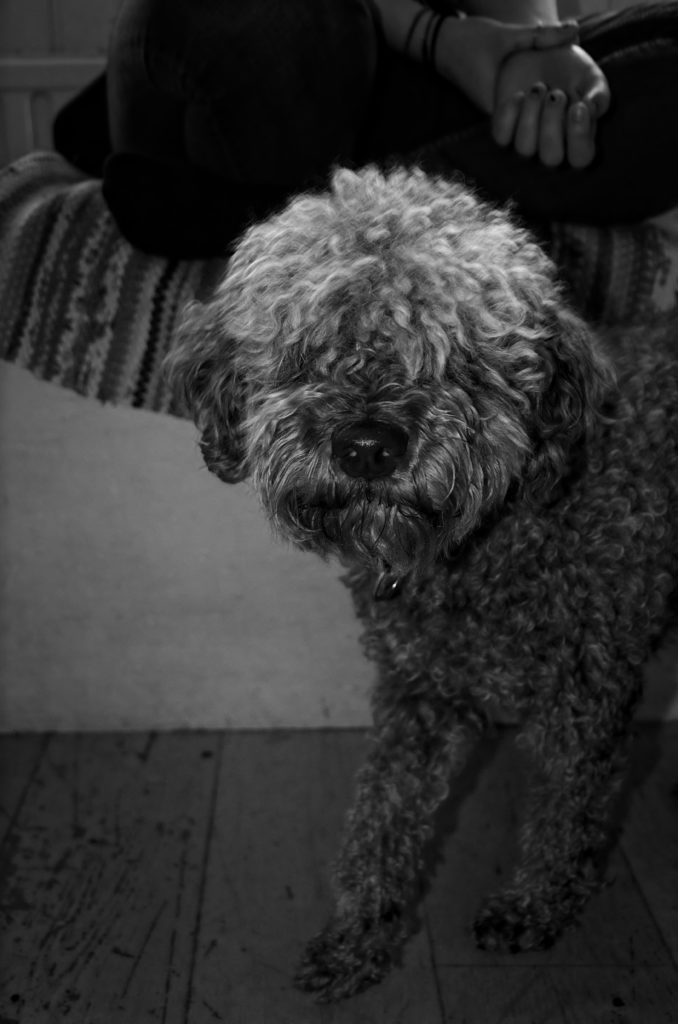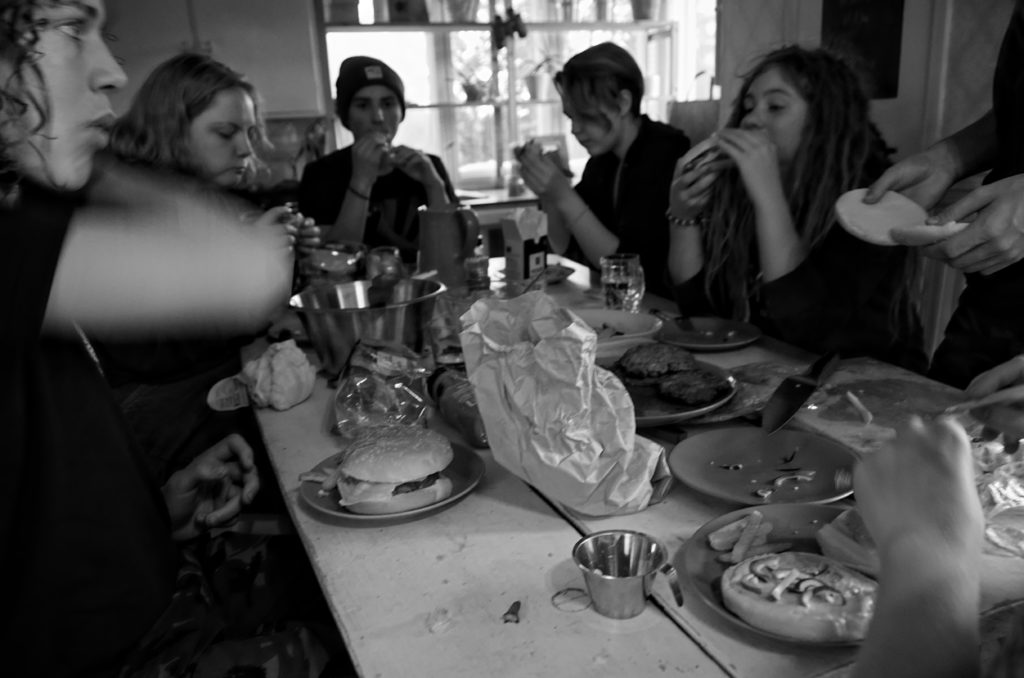 I mina Photographic steps hamnade jag av en slump på sonens födelsedagsfest. Med slump menar jag att jag inte hade tänkt fota, utan kameran åkte fram på en ingivelse.
Tog chansen att komma inpå dem och genom att de flesta är teatermänniskor i gänget, så är det inga problem att stoppa upp en kameralins i ansiktet på dem! De både agerar och förblir normala om vart annat. Riktigt kul!
In my Photographic steps, I ended up by chance at my son's birthday party. By chance, I mean that I did not intend to take pictures, but I brought out the camera on an inspiration.
Took the chance to get close to them and since most of them are theatre people, it is no problem to put a camera lens in their face! They both act and remain normal alternately. Really fun!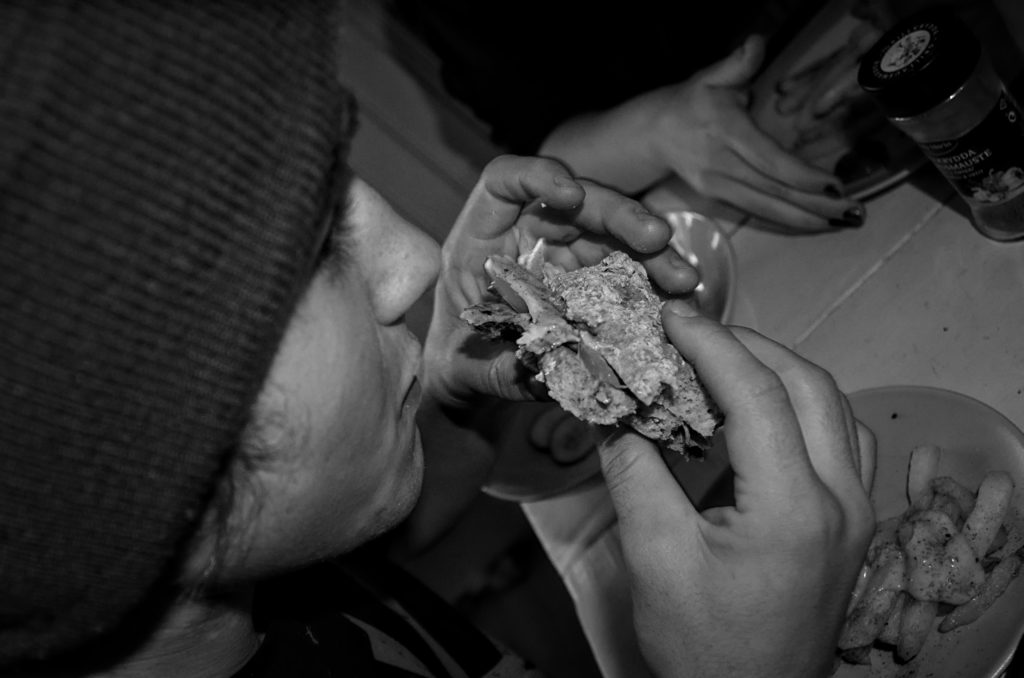 Tänkte mig lite närgångna bilder med hård blixt och genom att jag inte har något extern blixt, blev det den lilla inbyggda på min Nikon D7000.
I imagined a bit close-up pictures with hard flash and since I have no external flash, it became the little one built into my Nikon D7000.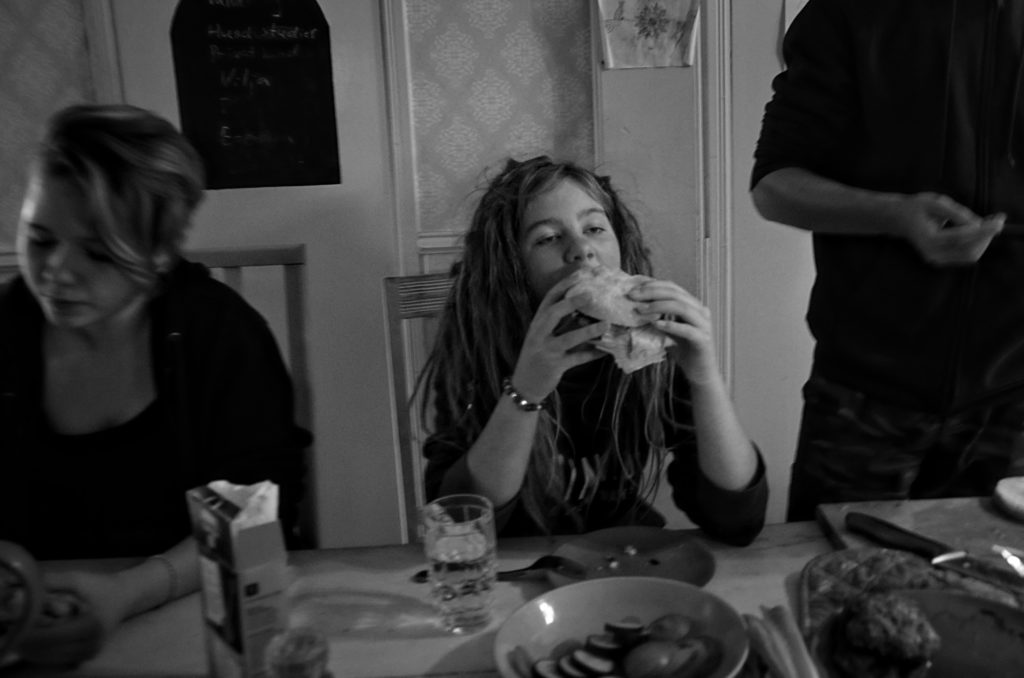 Tycker att det blev riktigt bra i svartvitt och med vinjett för att lyfta fram det ljusa som blixten fångat ännu mer.
I think it turned out really well in black and white and with a vignette to highlight the light that the flash caught even more.
Det skapar en stämning av matfrosseri och glupsk hunger. Men också en skön, uppsluppen gemenskap som en middag med plockmat och goda vänner bara kan få fram!
It creates an atmosphere of food gluttony and voracious hunger. But also a nice, cheerful community that a dinner with pick-me-up food and good friends can only bring out!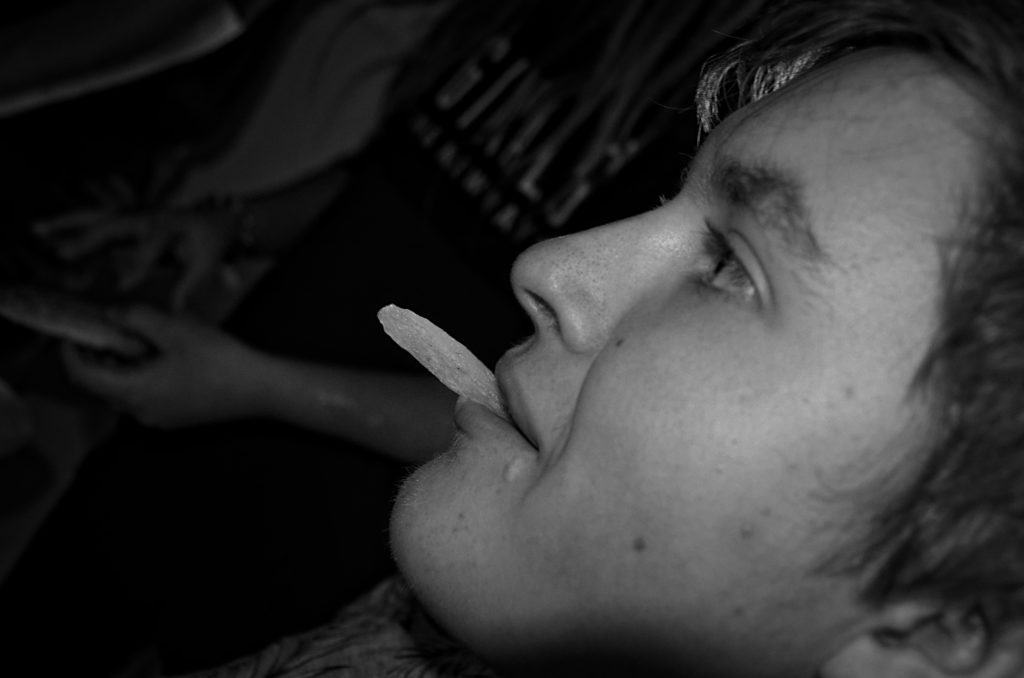 Många bilder denna gång och nästa blogginlägg kan bli något liknande, för då blir det klättring!
Many pictures this time and the next blog post can be something similar, because then it will be climbing!
Thank you for the party! In order of appearance:
Beppe Lantz
Matilda Johansson
Malva Lomner
Mio Lomner
Friedrich Woidt
Pixie
Tindra Svartström
Frode Lantz
Phillipp Woidt
Jonathan Antfolk