Under vår uppstartsträff för hemundervisare på Åland hade vi en dag en workshop i porträttfotografering.
Jag kommer denna vecka i mina Photographic Steps att presentera våra modeller med en bloggpost var och detta är första inlägget.
Starten på arbetet blev lite försenat för ungdomarna låg och sov ganska länge (vilket de brukar göra), typ fram till lunch.
Ljuset ute var stenhård sommarlunchsol, så vi testade med att vara i skuggan av vårt hus och använda vita lakan som bakgrund och en reflektor av vitt tyg på pappskiva för att spegla in solljus. Den varianten med inspeglat solljus gillade jag inte, för ljuset blev för hårt. Jag gillade bättre att bara vara i skuggan och låta det indirekta ljuset få verka.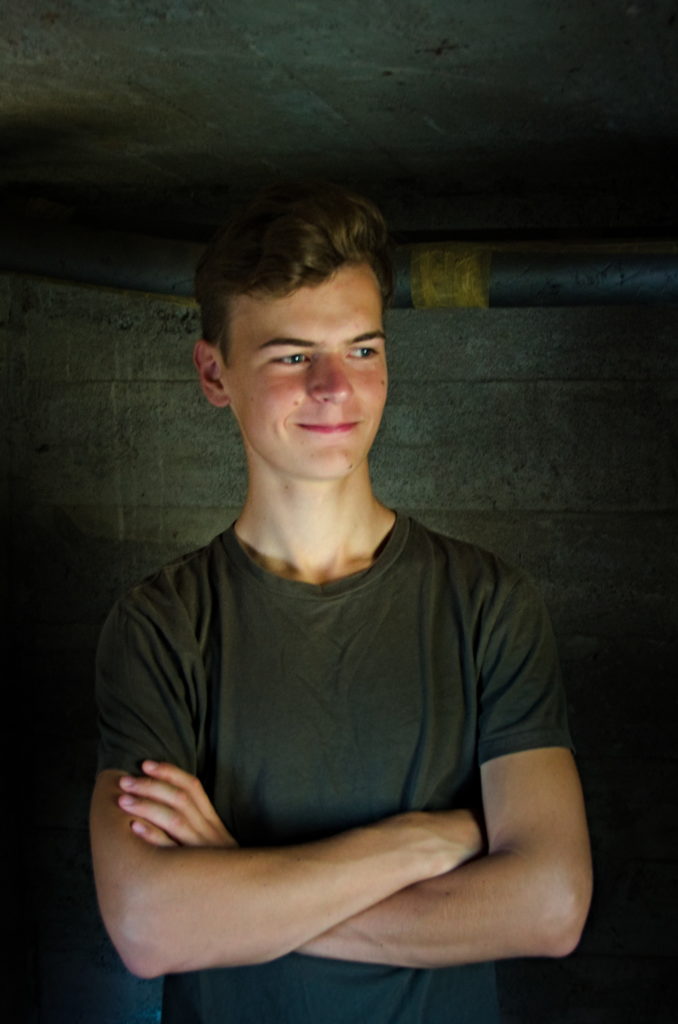 Första modell blev Friedrich Woidt och han är en kille med en go räv bakom örat, vilket jag tycker avspeglar sig i bilderna! Inte lätt att vara först på plan och inte heller för mig, för det var andra gången som jag fotade i en porträttsituation.
Vi letade oss sedan ner i källaren där det är väldigt dåligt ljus men det finns ett fönster som släpper in tillräckligt för att kunna fota på ISO 5000! Inte heller hade vi tillgång till något stativ så både fotograf och modell var tvungna att stå väldigt stilla för att det skulle bli något.
Vi tog med reflektorn också men vi var så exalterade över ljuset så vi glömde den i början. Den kom dock fram i slutet och vi testade att lätta upp skuggsidan på modellerna.
En bild på bröderna Woidt som slutkläm och då kan ni säkert gissa vem som kommer upp i morgon?
During our start-up meeting for home teachers on Åland, we had a workshop in portrait photography one day.
This week in my Photographic Steps I will present our models with a blog post each and this is the first post.
The start of work was a bit delayed for the young people lay and slept quite a long time (which they usually do), like until lunch.
The lightoutside was rock-hard-summer-lunch sun, so we tested by being in the shade of our house and using white sheets as a background and a reflector of white fabric on a cardboard board to reflect sunlight. I did not like that variant with reflected sunlight, because the light became too harsh. I preferred to just be in the shade and let the indirect light work.
The first model was Friedrich Woidt and he is a guy with tongue in cheek, which I think is reflected in the pictures! Not easy to be first on the plane and not for me either, because it was the second time I took photos in a portrait situation.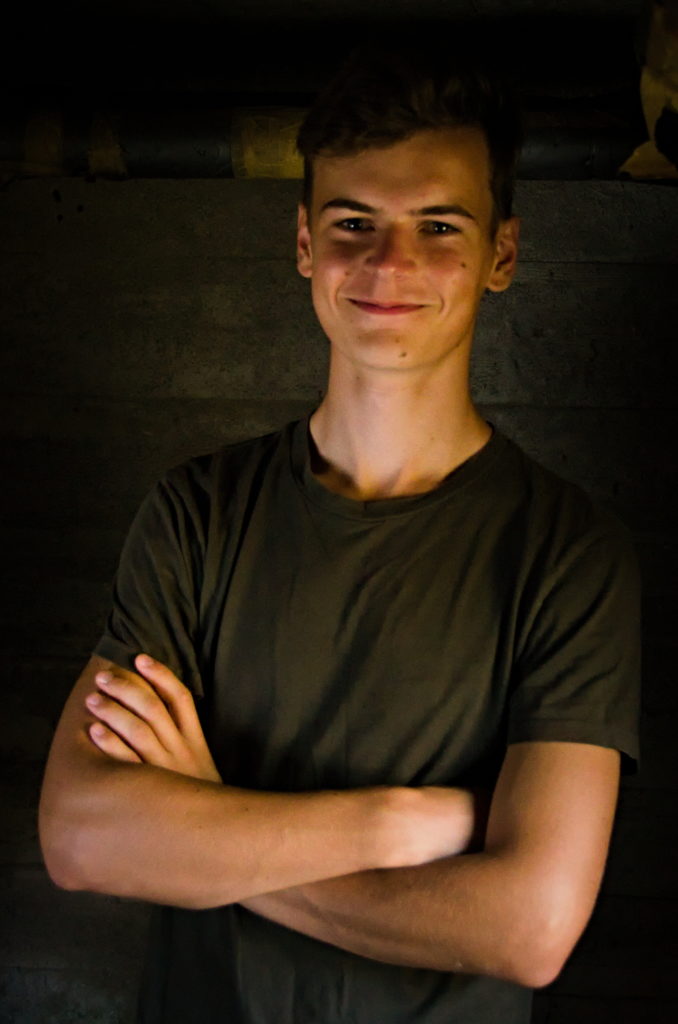 We then found our way into the basement where it is very dark, but there is a window that lets in enough light to be able to shoot at ISO 5000! Nor did we have access to a tripod, so both photographer and model had to stand very still to have some good shots.
We brought the reflector too, but we were so excited about the light that we forgot it in the beginning. However, it came out at the end and we tried to lighten up the shadow side of the models.
A picture of the Woidt brothers as a final squeeze and then you can probably guess who will come up tomorrow?