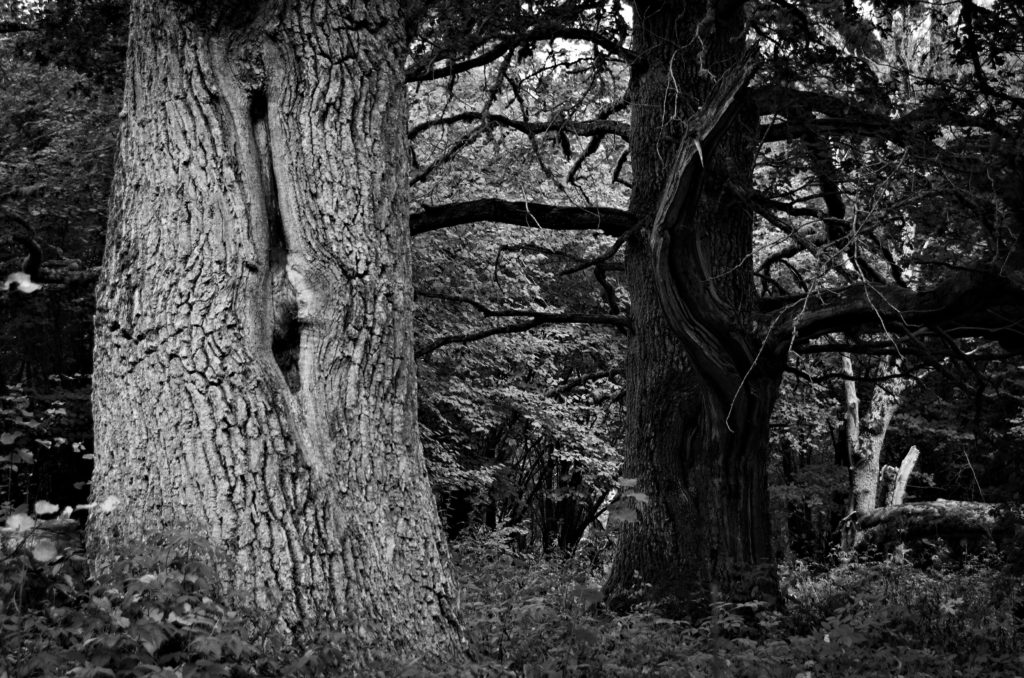 Efter vissa påtryckningar och framkastande av idéer på upplägg från min fru (som inte tycker att jag tar mitt fotograferande på tillräckligt stort allvar, utan prioriterar andra före mig själv) så kom vi iväg på en tredagars fotoresa över Åland. Jag ville se platser på Åland som jag inte sett ännu och frugan Therese ville testa om hon kunde arbeta på resande fot.
Vi fyllde bilen med campingutrustning samt frukt och grönsaker. Tanken var att lägga så lite tid på tillagning av mat som möjligt, därav blev konceptet raw food, alltså rå mat som inte behövde värmas upp. En rejäl kasse med frukter, nötter och grönsaker fick följa med i bilen helt enkelt.
After some pressure and coming up with ideas from my wife (who does not think I take my photography seriously enough, but prioritizes others before myself), we set off on a three-day photo trip across Åland. I wanted to see places on Åland that I had not seen yet and my wife Therese wanted to test if she could work on the go.
We filled the car with camping equipment as well as fruit and vegetables. The idea was to spend as little time on cooking as possible, hence the concept of raw food, ie raw food that did not need to be heated. A hefty bag of fruits, nuts and vegetables was put in the car.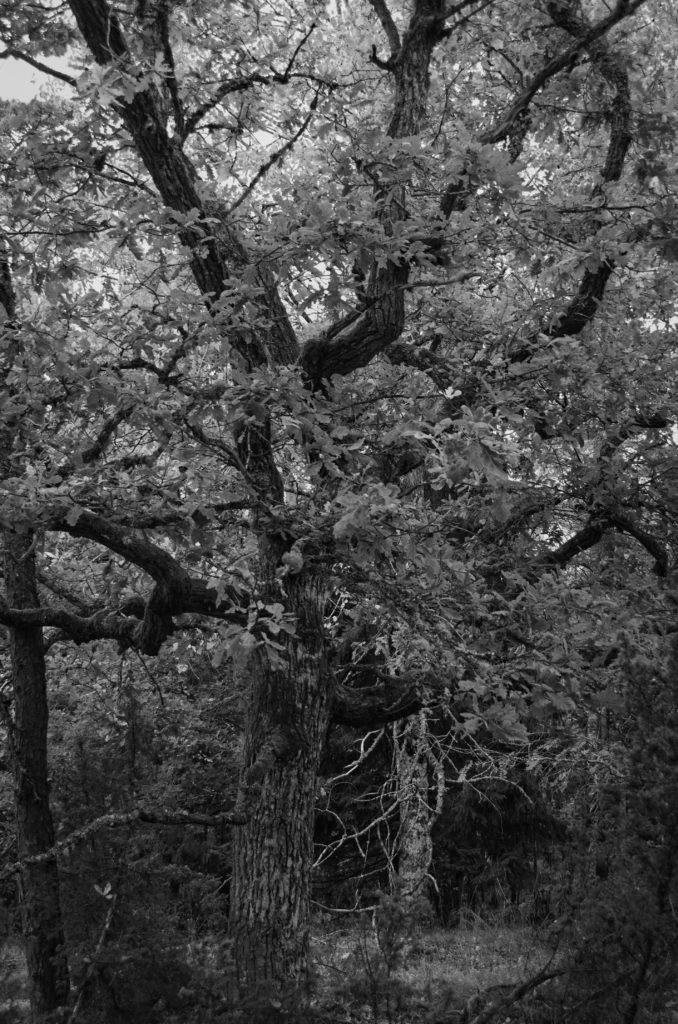 Så nu är vi på väg. Sitter i bilen och kör norrut mot vårt första mål Dånö uppe i Geta. Jag kommer på att vi fick tips om ett naturreservat nästan mitt på fasta Åland vid Pålsböle och Åland Folkhögskola.
Vi svänger av och letar oss fram på de krokiga vägarna som går över ett kulligt landskap med insprängda gårdar.
Vid folkhögskolan parkerar vi och hittar stigen till naturreservatet, som börjar vid en port byggd av lastpallar på skolområdet. Början av stigen sammanfaller med skolans konststig, så vi får betrakta några konstverk innan vi lämnar skolområdet och kommer ut till en grusväg som tar oss fram till reservatet.
So now we're on our way. Sitting in the car and driving north towards our first destination Dånö up in Geta. I remember that we received tips about a nature reserve almost in the middle of mainland Åland at Pålsböle and Åland Folk High School.
We turn off and look for our way on the crooked roads that go over a hilly landscape with inlaid courtyards.
At the folk high school we park and find the path to the nature reserve, which starts at a gate built of pallets on the school grounds. The beginning of the path coincides with the school's art path, so we get the opportunity to look at some works of art, before we leave the school area and come out to a gravel road that takes us to the reserve.
Ljuset är tråkigt grått med en igenmulen himmel utan sol. Kan fungera för vissa bilder men jag hade egentligen ingen plan, utan vi ville mest reka området och se hur det såg ut.
Dagens mål var att fång kvällssolen från Dånö, men nu var det bara eftermiddag, så vi hade tid att göra en avstickare.
Området heter Prästgårdsnäset och är ett betat område med nästan bara lövträd. Flera stora ekar finns att betrakta och mycket hasselbuskar. En del stormfällda träd ligger som kala skelett bland hasselsnåren. Rester sedan stormen Alfrida drog fram i januari 2019. Man ser att det har vart fler på kala stubbar och ordnade travar av stock som är utspridda på området.
The light is dull grey with a cloudy sky without sun. Can work for some pictures but I really had no plan, we mostly wanted to reconnoitre the area and see what it looked like.
Today's goal was to catch the evening sun from Dånö, but now it was only afternoon, so we had time to make a detour.
The area is called Prästgårdsnäset and is a grazed area with almost only deciduous trees. There are several large oaks and lots of hazel bushes. Some storm-felled trees lie like bare skeletons among the hazel bushes. Remains since storm Alfrida pulled out in January 2019. It can be seen that there have been more on bare stumps and arranged stacks of logs scattered in the area.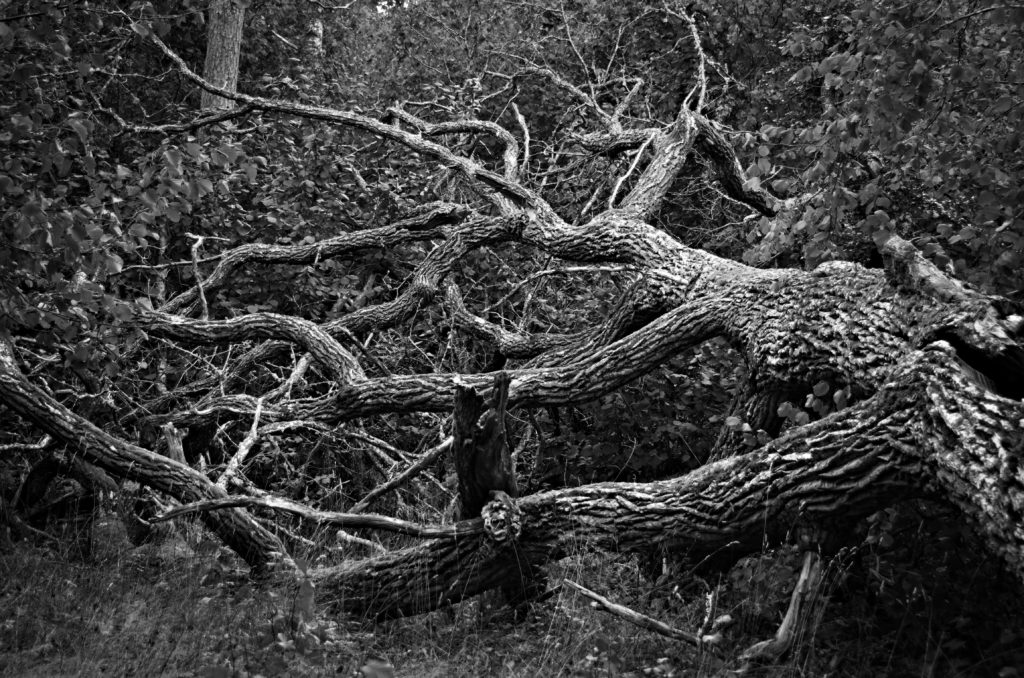 När jag tittar tillbaka på mina bilder så hittar jag inget som är så där super, så där så att ögat fastnar direkt och jag bara vill köra bilden genom Raw Therapee så fort som möjlig, för att få se den i full potential.
Men jag är ju i mina Photographic Steps, så jag antar utmaningen och går igenom bilderna flera gånger och hittar tillslut dessa som jag tycker passar i svartvitt.
Fick mer träning och insikt i vad man kan göra i Raw Therapee genom att inte bara strunta i dessa bilder utan tvinga mig att hitta något som kan bli intressant och jobba aktivt med dem.
When I look back at my pictures, I find nothing that is so super, so good that the eye gets stuck immediately and I just want to run the picture through Raw Therapee as fast as possible, to see it in full potential.
But I'm in my Photographic Steps, so I accept the challenge and go through the pictures several times and finally find these that I think fit in black and white.
Got more training and insight into what to do in Raw Therapee by not only ignoring these images but forcing me to find something that could be interesting and work actively with them.
Vi följer stigen på ca 2 km runt området och kikar in bland hasselsnåren för att hitta något fotografiskt.
På våren är marken täckt av ett hav av blommor. Tydligen har man hittat runt 200 arter som gynnats av den kalkrika, betade marken. Men idag känns det verkligen att allt börjar gå till vila inför vintern och det blir lite melankoliskt att vandra mellan tjocka stammar och tunnare buskar som inte ännu har slagit om till höstfärger, utan är klädda i sin nu slitna sommarkostym.
Efter någon timmes strövande i området tycker vi att vi har sett och fotat det vi vill och vi är redo för att ta oss upp till Dånö. Så fortsättningen av resan kommer i nästa blogginlägg!
Vill du veta mer om Prästgårdsnäset så kan de läsa om det på Visit Åland.
We follow the path of about 2 km around the area and peek in among the hazel groves to find something photographic.
In the spring, the ground is covered with a sea of flowers. Apparently, around 200 species have been found that have benefited from the calcareous, grazed soil. But today it really feels like everything is starting to go to rest before winter and it becomes a bit melancholy to walk between thick trunks and thinner bushes that have not yet changed to autumn colours, but are dressed in their now worn summer suit.
After a few hours wandering in the area, we think we have seen and photographed what we want and we are ready to go up to Dånö. So the continuation of the journey will come in the next blog post!
If you want to know more about Prästgårdsnäset, you can read about it on Visit Åland.